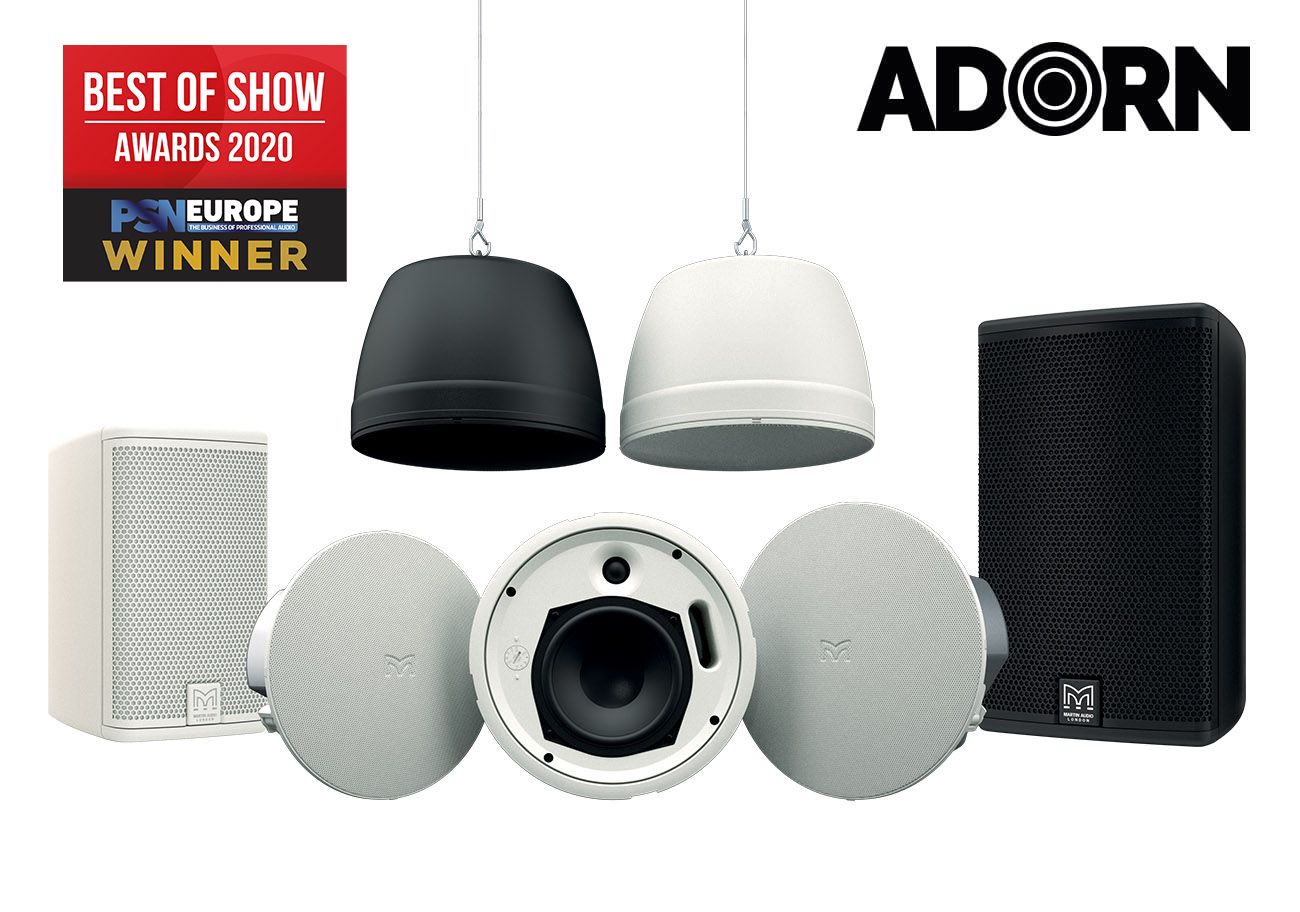 ON WALL AND CEILING LOUDSPEAKERS
ADORN loudspeakers bring class-leading performance, reliability and value to a wide range of commercial sound installations— from retail outlets, bars and restaurants to corporate offices.
Liên Hệ
With Martin Audio signature sound characteristics, the ADORN series is a perfect choice for background and foreground systems which require superior sound quality from visually-discreet, ultra-compact, yet value priced enclosures. They also provide a seamless sonic transition within a multi-zone complex using larger Martin Audio systems such as CDD or BlacklineX.
AESTHETIC ENCLOSURES
ADORN full-range on-wall enclosures are visually unobtrusive with smooth lines. Available in black or white as standard, they can be readily painted to match any interior décor and architectural environment.
ADORN in-ceiling and pendant speakers feature a bezel-less grille for a clean look and a bayonet fitting which is easy to remove without the use of tools. The in-ceiling series is finished in white and may also be painted to blend with any décor while the pendant is also available in black as standard.
LOW IMPEDANCE AND TRANSFORMER OPTIONS
All models have a nominal impedance of 16 ohms, enabling four or more speakers to be driven in parallel by one amplifier channel, thereby maximising efficiency and minimising cost.
All 'T' designated models are fitted with an internal high-quality 70V/100V multi-tap line transformer with a switch to select the output level.
OVERLOAD PROTECTION
For full-bandwidth protection, the low and high-frequency sections are individually protected against overload in all models.