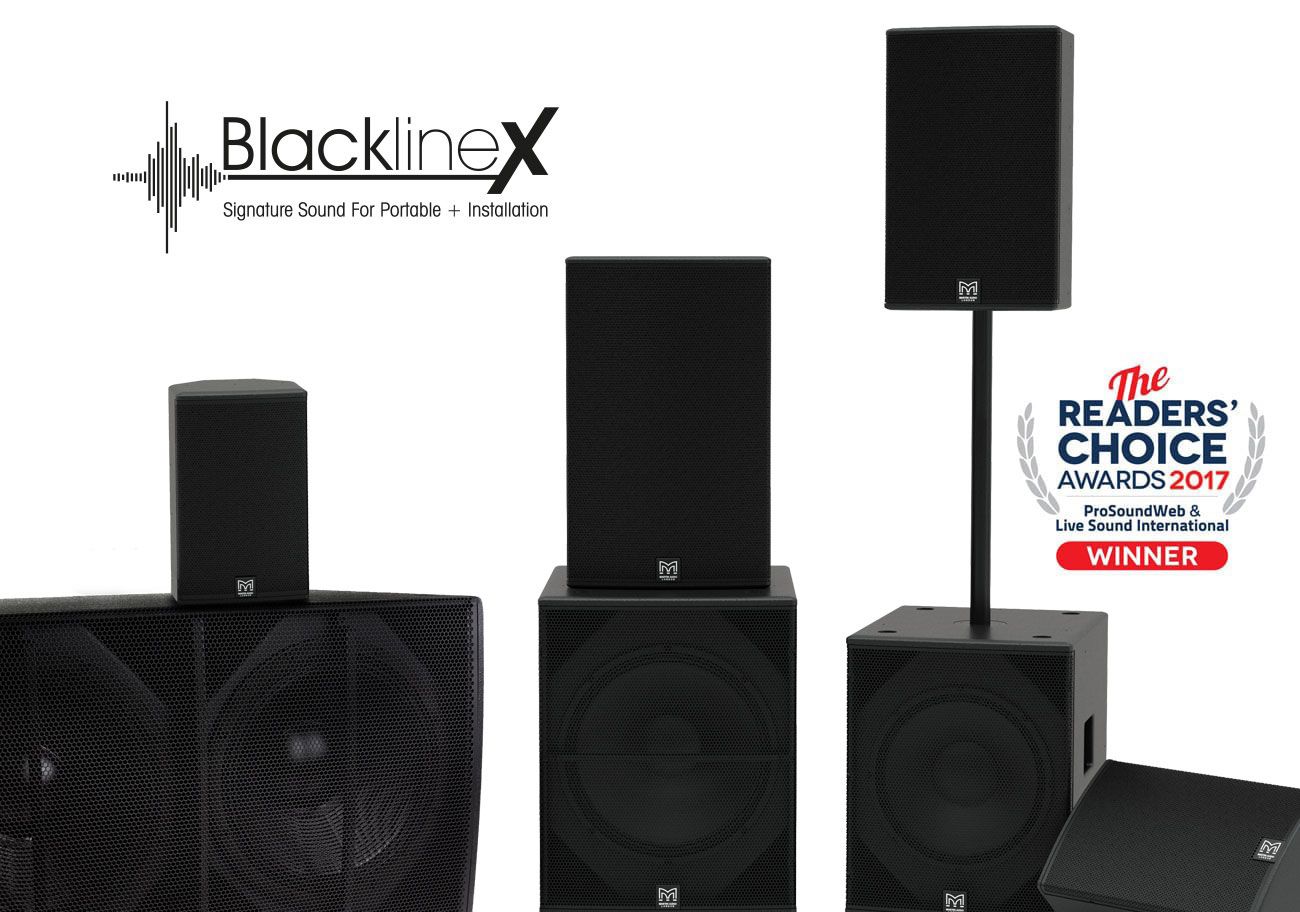 PASSIVE POINT SOURCE LOUDSPEAKERS & SUBS
Signature sound for installation and portable applications— the Blackline heritage re-imagined for the modern era.
Liên Hệ
Delivering the signature sound of warmth, nuance and clarity but with improved overall performance at a price point not previously possible, BlacklineX is a clean, smart design with no compromise between the needs of installation and portability. Applications range from portable sound reinforcement and stage monitoring for live bands, DJ's and corporate events, to installations in nightclubs, bars, commercial spaces and HoW.
Comprising four two-way systems, from the ultra-compact X8 to the powerful X15 — and three subwoofers, the multi-purpose BlacklineX Series raises the performance of loudspeaker systems in its class to a new level.
Each symmetrical, multi-angle full-range enclosure features a user-rotatable horn for horizontal or vertical orientation, and has a screw-free, cloth-backed steel grille. Comprehensive mounting options include wall bracket, eyebolt suspension and pole-mounting. Ergonomic handles at the rear of each full-range enclosure make for easy handling while maintaining clean lines.
All BlacklineX Series enclosures are constructed from durable plywood and finished with hard wearing black textured coating paint, with white and custom RAL colour options available to order.
Professional and affordable, BlacklineX puts Martin Audio signature sound within easy reach of musicians, DJ's and systems integrators — the Blackline heritage re-imagined for the modern era.